Are you looking for the Best places to visit in Florida For Couples? Great! You are in the right place.
Florida attracts millions of tourists every year for a reason, incredible beaches, famous themes, parks, and unique culture. There are several beautiful vacation destinations for visitors with so many choices in different parts of the state so the best places to visit in Florida for couples
It's not easy to pick the best ones. There's a wide variety to choose from and you most likely won't be able to see all of them in one trip from iconic destinations to the beauty and wonder of its unique ecosystem.
You'll find many things to delight your senses in this sunshine state. So without further ado, let's deep dive into the top 10 best places to visit in Florida,
List of the Top 10 Best Places to Visit in Florida For Couples (Families)
The Florida Keys
The Florida Keys are a great place to visit for people who want to experience both culture and relaxation while on holiday.
There are a plethora of aquatic activities as the keys are a series of islands. For instance, you can go boating, snorkeling, diving, fishing, or even swimming with dolphins. If you want to explore on land rather than the water, you can rent bikes or motorbikes to ride along and see the sights.
There are also many different museums, including key west shipwreck, treasure museum, and the key west museum of art and history. At the custom-house, there are also places to shop and dine on the different islands as well as theaters to see shows as a break from enjoying the natural sights
Saint Augustine
It is a Floridian city with a long history and A ton of attractions for a walk on the historic site you can visit the old city, which has walking tours horse-drawn carriage tours, and sightseeing trolleys.
There are also multiple museums, including the Lightner Museum, which has victorian era items the old Florida museum, which has artifacts of early Spanish, Saint Augustine and hands-on programs for kids, and the saint Augustine pirate and treasure museum, which has real pirate treasures and artifacts aside from museums.
There are many nice restaurants, including some which serve local seafood. The city also has attractions such as a chocolate factory, a distillery, a natural market, an animal preserve, and an amphitheater.
Sea World
Orlando sea world is a fantastic place to go to have a fun-filled day and see amazing aquatic animals.
There are many different animal exhibits where you can see: sea creatures, ranging from manta rays and stingrays to dolphins and sharks. You can also see turtles, pelicans, sea lions, arctic animals, manatees in rehabilitation, and more, but the sea world is more than just an aquarium.
It has been written to quench your thirst for excitement too. There is a manta coaster that feels like flying a Kraken coaster that speeds along its track, a journey to Atlantis water ride which, with a thrilling, drop and paddle boats to cruise on the lake, among others, there are also various shows which showcase the animals and their Skills to enraptured audiences.
Miami Beach
It is an area that has much more than its beaches to offer a visitor.
Although its beaches are fantastic as well. The city has shopping, spas, and nightlife among its attractions. For instance, there are well-known and classy shopping centers such as the lincoln road mall and several dance clubs and bars for people who want to have a cultural-oriented experience.
There is an ancient Spanish monastery, the base, an art museum, and an art deco tour of the city's architecture and design. If you are visiting the city with children, you may want to keep them entertained by going to the jungle, island, zoo, and the downtown Miami children's museum.
Everglades National Park
The everglades national park encompasses a variety of natural habitats and sites to see there are many different trails to explore, including the Tamiami Trail.
There is also the wilderness waterway in which you can go kayaking or canoeing and see aquatic animals such as turtles, alligators, and manatees. If you want to go camping, the big cypress national preserve is an option and has hiking trails available.
If you stay in this area, you may be able to see owls, otters, water, snakes, and more for a change of scenery. You can visit the corkscrew swamp where you can see: wood storks and the rare blooming ghost orchid.
There is also a visitor center where you can browse exhibits to learn more about the everglades
Sanibel Island
It is located on the west coast of Florida. Sanibel Island is one of the best places to visit in Florida because of its beaches.
You'll get to see some spectacular sunsets and enjoy the gentle waves of the Gulf of Mexico. Plus Sanibel island is famous for its beautiful shells. You'Ll, surely take home a pretty collection stroll on the soft sand.
Beaches stay at any of the beachfront resorts such as the sundial, beach resort, and spa, and enjoy the pools, restaurants, bars, and ice cream shops that are essential components of any beach vacation here at Sanibel.
You'Ll get to take in the beauty of the whole island. During your stay,
Naples
it's not Italy, but Naples Florida will make you feel as though you're in a whole different country, you'll find towering palm trees, historical buildings, lavishly decorated houses, and bright colors.
Naples is located southwest of the state on the Gulf of Mexico. Downtown or Old Naples offers great dining bars, boutiques, and art galleries. Many golfers come to play at the various beautiful golf courses.
However, if you're not a golfer, you can visit the zoo, museums, or botanical gardens. The beaches here in Naples, feature calm blue waters and soft white sand. These clear waters offer the opportunity for snorkeling or other water sports
Walt Disney World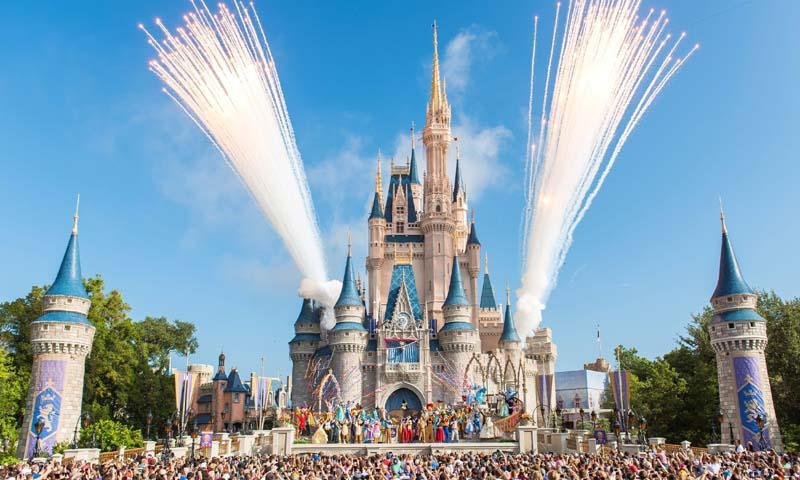 No list of best things in Florida is complete without mention of Disney known as the happiest place on earth. Walt Disney World consists of multiple theme parks, which will provide a magical experience for people of all ages, especially children.
There are a variety of rides, including roller coasters, water rides, and classic Disney musical rides. You can also go see it. Amazing shows, including Disney musicals and impressive fireworks displays. As you wander around the parks, you can see all of your favorite characters, get their autographs and take pictures with them make sure to walk down the main street in the magic kingdom of cinderella's castle and the world showcase at Epcot to sample the food and culture of different countries around the globe.
Clear Water Beach
It is located in the middle of Florida on the west coast clear water beach – is everything you'd expect.
The clear waters are lined with wide white sand beaches. The town of clear water offers a fun atmosphere with small-town vibes and a great art scene. In fact, clear water beach hosts an annual spring festival.
It's called the sugar sand festival plan, a trip to clearwater beach in the springtime and you'll get to see the fantastic, sandcastles and sculptures on the coast. This is no amateur contest, but rather an amazing feat of art using the canvas of the coast.
This all happens near pier 60 on clearwater beach. Additionally, if you're not there to catch the festival, pier 60 is a fun place to visit for beautiful sunsets and other events.
Kennedy Space Center
The Kennedy space center is a great place to visit, to learn all about space exploration and have fun while doing it. If you want to see well-known NASA landmarks, you can take a tour bus with a guide around the facility.
If you want a more involved experience, you can check out several different exhibits. For instance, you can learn a lot about the space shuttle Atlantis by interacting with a ton of Atlantis-themed exhibits.
If you are interested in more classic space missions and their history, you can visit the apollo Saturn v center to learn about historical travels to the moon. There is also IMAC, which shows a memorial for fallen astronauts.
A telescope shows a rocket garden and more so that's all from my side of the best places to visit in Florida.
Thanks for visiting this page for the Best places to visit in Florida For Couples.
Wish you all a very happy journey.