There are many great places in the USA to visit alone. Some of the most popular destinations are New York City, Seattle, Portland Maine, Honolulu, and Las Vegas. Here's a look at each of these cities and where they stand out from the crowd. Which one would you recommend for a solo trip? You'll find out below! Enjoy! Let's get started! Whether you're a first-timer or an experienced traveler, there's a place for you.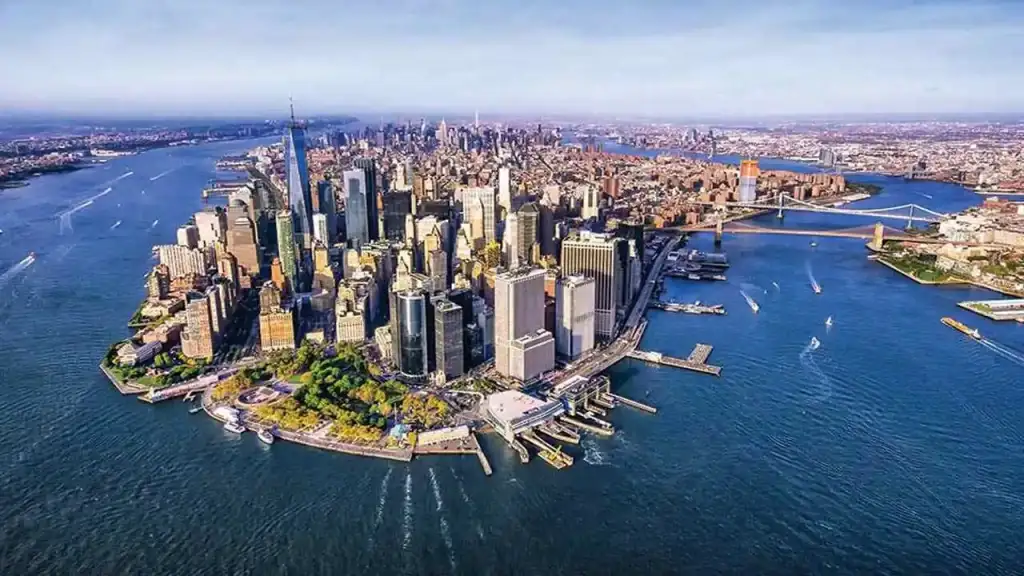 While you may have heard that it's too expensive to travel alone, New York is an amazingly diverse place. You can stay in a budget hostel, in a luxury hotel, or in a hip-midtown spot. From the central park to the finest museums, New York City has something for every type of traveler. Regardless of where you choose to stay, you'll want to bring comfy shoes. Walking for miles on end can be tiring, so you'll want to wear comfortable shoes.
For the art lover, there are many world-class museums in New York, as well as the trendiest restaurants and cafes. The city is also home to the famous One-World Observatory, which offers spectacular 360-degree views of the city. There are also free building tours available at the New York Public Library. A day trip from NYC to Beacon, Woodstock, or Shelter Island is another popular choice.
One of the best things about Seattle is its compact geography. Its main tourist attractions are concentrated within a 1 to 1.5-mile radius of the city center. You'll also find the best hostels and hotels here. Seattle is also safe, with one of the lowest violent crime rates in the country. However, solo travelers should watch their surroundings, especially at night. Be alert when walking through dense crowds.
You'll find a variety of attractions in Seattle, including the space needle, which is the city's symbol. You can also visit the park's museum, which is free and tells the story of Seattle's involvement in the gold rush. If you're looking for something a little more cultural, try one of the many arts and culture centers in the city. There's something for everyone, including kids, so there's always something going on in Seattle.
If you're interested in exploring the beauty of nature, then you might want to start your trip in Maine. The state is filled with a variety of natural beauty, including the rugged Maine coastline, lush forests, and pristine lakes. While you're here, you'll find many wonderful places to visit, including Portland, which is known for its seafood. While this place is rustic all year round, it is particularly popular during the summer months when the beaches are open and the fall foliage is spectacular. The itinerary below is meant to be a loose one; be sure to avoid routes 295 and interstate 1, which will ruin the natural charm. You can also include some extra time in New Hampshire by taking in the White Mountain National Forest.
Among the many activities in Portland, you can take a walk around the historic district, where you can observe fishermen at work and see sea lions in Pier 39. Another great activity is a tour of Alcatraz Island, which offers a fascinating insight into the history of this former federal prison. There are even walking tours of this place for you to take on your own. However, you should make sure to set aside enough money for these activities, as you're likely to get lost if you're traveling alone.
If you're traveling on your own, Honolulu is a great destination. There are a variety of activities available for solo travelers, including learning to fire dance. This exciting activity involves holding fire props and moving them around to create a beautiful display. Fire dancing is accessible to everyone, and you can join a group or learn to perform it yourself.
Hawaii is also known for its spectacular golf courses. Maui alone has fourteen courses! While this is a great place for golfers, there is also plenty to do for beach bums, including tanning on the shoreline. Another fun activity is hiking Mount Haleakala, a sprawling 10,000-foot trail. You can catch some of the most spectacular sunrises in the world at this summit.
If you are traveling on your own, New Orleans is an excellent place to explore. You'll be able to experience the city on your own without the hassle of dealing with a tour group. You can also visit the New Orleans Museum of Art to learn more about the artworks on display. Many of the museums also have special events for solo visitors where you can meet other like-minded people. Then, you can explore the city's culinary scene by signing up for a cooking class.
The Crescent City is home to the New Orleans Saints, who has been an institution since 1967. Attending a game in the iconic Superdome is a cultural experience, with people from every walk of life coming together to celebrate the game. In addition to visiting the Saints' stadium, you can experience the city's rich musical history. Jazz has long been a part of life in New Orleans, and there is no shortage of talented local musicians.
When traveling solo, museums are a great choice. Solo travelers can tailor their explorations to their own tastes, rather than worrying about what others will enjoy. SFMOMA, the de Young Museum, and the California Academy of Sciences are all great choices. Both have plenty to do in an inviting atmosphere. You can also rent bikes to explore the city on your own. Regardless of your interests, museums in San Francisco are an excellent choice for solo travelers.
Despite its popularity, San Francisco is a safe city to visit alone. The violent crime rate in San Francisco is lower than other popular tourist areas. However, you may still experience some scams or encounters with homeless people, especially in tourist-heavy areas. San Francisco's homelessness problem may also be jarring for visitors. There are many things to do in San Francisco alone, including exploring the city and the nearby Bay Area.
When traveling on your own, you can experience many different types of activities in Las Vegas. You can enjoy gambling, swimming pools, and entertainment shows, or you can get married at the Little Chapel. The legendary strip of casinos is packed with places to see and do, and Las Vegas has something for everyone. Before you travel to Vegas, prepare your itinerary to maximize your time there. This way, you can enjoy the sights without worrying about finding someone to accompany you.
If you are on a budget, you can save money by dining off-peak, which is after most people have finished eating lunch and before dinner. Many restaurants also offer happy hours from three to four PM, which can mean half-priced drinks and 10% off your bill. Depending on what you want to do, you can also enjoy the city's attractions, such as the famous Fremont Street Experience.
Solo travelers should consider traveling to Washington DC. This nation's capital is filled with must-see monuments and museums, which many are free to visit. Smithsonian museums are fantastic, but you can go at your own pace. You should also explore the outdoor memorials and monuments dedicated to past presidents and veterans. There are many things to do in Washington, DC, and you're sure to find a unique activity for yourself.
If you're a little hesitant about traveling alone, there are many U.S. destinations that cater specifically to solo travelers. You can easily get around, check out low crime rates, and find plenty of things to do. No matter what you're looking for, there's a place in the USA for you. Consider these places to make your next solo trip. You'll be glad you did.
There are a number of activities to enjoy in Austin on your solo trip. One of the best options is the Austin History Museum. You can see the evolution of Texas over a period of 16,000 years. There are many events held at the museum, which you can attend if you want to meet other people and learn more about the history of the city. A Segway tour of the Texas capitol is also an excellent option, as this 1.5-hour tour will take you through Downtown Austin and the Texas Capitol Building.
There are several fun activities for solo travelers in Austin. Whether you're looking to go sight-seeing or simply want to enjoy a meal, there are many activities to choose from. The city is home to several major attractions, including the Texas State Capitol, the University of Texas, and the famous Johnson Library. For those who want to try something new and adventurous, Austin offers a number of food trucks that are popular with travelers. Some of these food trucks are truly incredible, and are among the most popular places to eat in Austin.
One of the best things about Salt Lake City is its laid-back, friendly locals. There's no shortage of attractions and things to do. Surrounded by the Great Salt Lake and the Antelope Island State Park, the city offers a more relaxed pace than the bustling cities of New York and Los Angeles. You can enjoy good food and strolling along the city's scenic riverwalk, or take part in an art or music event.
If you're looking for a relaxing activity for a solo traveler, there are plenty of museums and galleries in Salt Lake City to choose from. You can take a free tour of the Utah State Capitol and learn about the different pieces displayed there. Or, you can attend a pottery class and learn about clay and its uses. The Salt Lake City Museum of Art is a great place to meet fellow art enthusiasts and learn about the history of the city.